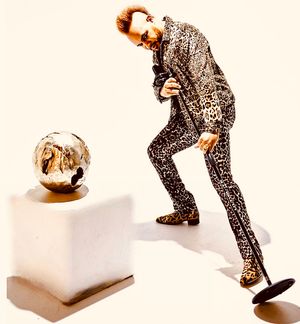 3 song preview of soon to be released album bright fame
0:00/3:36

0:00/3:57

0:00/4:34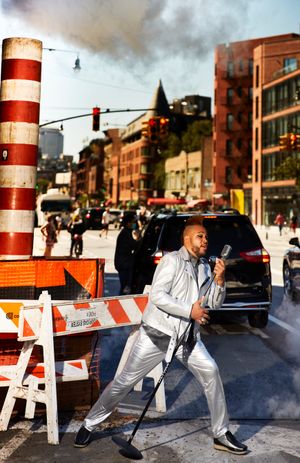 ROB Rise On Belief - Front Man. Writer and Co-Poducer
Born and raised in Brooklyn, New York, to a family that celebrated the arts, ROB Rise On Belief frontman Robert Hoagland's destiny was to be a performer from an earlier age. Motivated by his uncle, John Blount, a founding member of the 50s doo-wop group, The Delroy's. And influenced by his late mother, photographer Carolyn Hoagland, the singer-songwriter cites both people as his core inspiration for shaping him into the entertainer he is today. 
After graduating from the prestigious Brooklyn Conservatory of Music, where he studied opera and vocal techniques, ROB Rise On Belief gained the proper education to pursue his dream. And formed his band in 2012 in New York City; the seven-piece rock band consists of the lead singer Robert Hoagland (ROB Rise On Belief), drummer Daniel D. Drums, keyboardist BX, bassist Mark "Abishai" Brooks, and guitarists Jules Drucker, and Kent Thompson. ROB Rise On Belief combined eclectic sounds of rock, and soul with hints of the 1970s and 80s flair, creating a distinctive sound all his own. 
ROB Rise On Belief has performed on some of the most legendary stages throughout New York, including the famed Apollo Theater, Webster Hall, CBGBs, The Knitting Factory, The Cutting Room, SOBs, Arlene's Grocery, and Club Amazura. And he rocked out at a sold-out crowd at the Dewey Beach Music Festival. Dewey Beach music festival was one of ROB Rise On Belief's best shows, he was able to network with many bands, and he greeted and signed autographs with the fans and sold out most of his CDs and merch. But the most memorable and most challenging performance was ROB Rise On Belief rocking out at the Apollo Theater. Being on the stage where legends like James Brown, Stevie Wonder, Hall and Oates, Jimi Hendrix, Little Richard, Roberta Flack, and The Jackson Five had performed was utterly mind-boggling. ROB Rise On Belief channeled the energy of all these performers and gave the show of alife time. Because if you don't rock the house at the Apollo theater, the crowd will boo you off the stage, and being a featured band for that night, he knew the band had to dig deep and give all they had. When ROB Rise On Belief walked on the stage and started singing Freedom by the legendary Jimi Hendrix, the crowd stood on their feet. They started dancing and singing along with ROB, and at that very moment, he knew he had conquered one of the most challenging crowds in entertainment history. Once he finished his set, the crowd gave him a standing ovation. 
ROB Rise On Belief is gearing up to release his new album, "BRIGHT FAME," on June 17, 2022. The album is mixed and mastered by the world-known engineer Fred Kevorkian. Kevorkian engineered for The White Stripes, Dave Matthews Band, Iggy Pop, and Willie Nelson. And "BRIGHT FAME" was recorded at the famed Avatar Studios in New York, now known as Power Station. Recording the album "BRIGHT FAME"  at Avatar, now known as Powerstation Studios, was another fantastic experience. He recorded the album in studio A, where The Roling Stones, Elton John, Whitney Houston, Duran Duran, Peter Gabriel, Aerosmith, Blondie, and Chic recorded their platinum-selling albums. And here, an independent artist like ROB Rise On Belief was recording in the same Studio as these legends. ROB Rise On Belief was like kids in a candy store, and once everything was plugged in all ready to go, they began to play like the very Legends who occupied Studio A before them.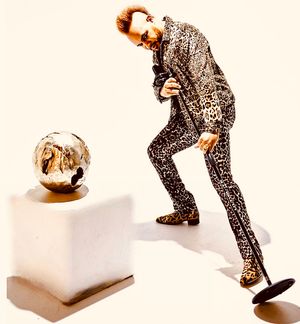 The Making Of The Album "Bright Fame" At Avatar Studios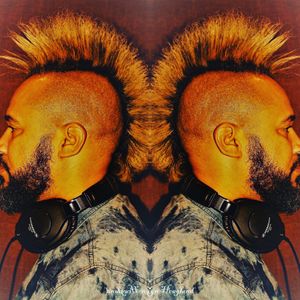 Rehearsal at ultrasound studios in new york